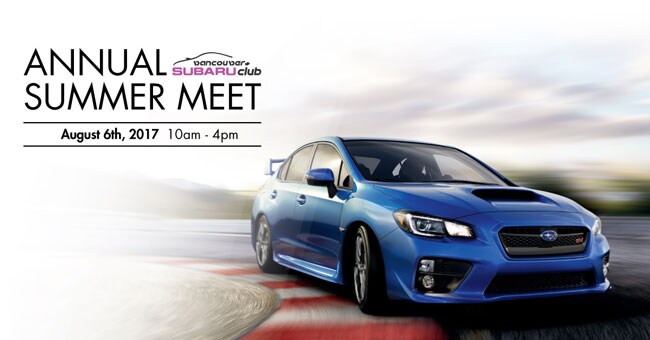 Gather with other Subaru enthusiasts for the bigger and better Annual Summer Meet.
Sunday, August 6, 2017
10am - 4pm
Docksteader Subaru
FREE Admission
If you're a Subaru owner or enthusiast there's only one place you need to be on August 6th, 2017, and that's right here with us at Docksteader Subaru!
Join us as we host the Vancouver Subaru Club's annual meet and take in all the following attractions:
A drive through photo booth so you can show off your ride
Subaru Rally Team Canada Cars will be on location with professional drivers
Lots of local vendors, such as...
On-site contests and Subaru related prizes
And, if that's not enough to get you and your Subaru down here, we'll also be hosting an onsite Food Drive in support of the Greater Vancouver Food Bank, so please bring nonperishable food items for donation.
Additionally, the Vancouver Subaru Club will be selling branded merchandise and delicious treats in support of the Ronald McDonald House.
And, FINALLY, if you're still on the fence...two words. Driving Simulator.
Ps - We're dog-friendly, so bring your furry friends along for the ride!
See you there!
Register Now